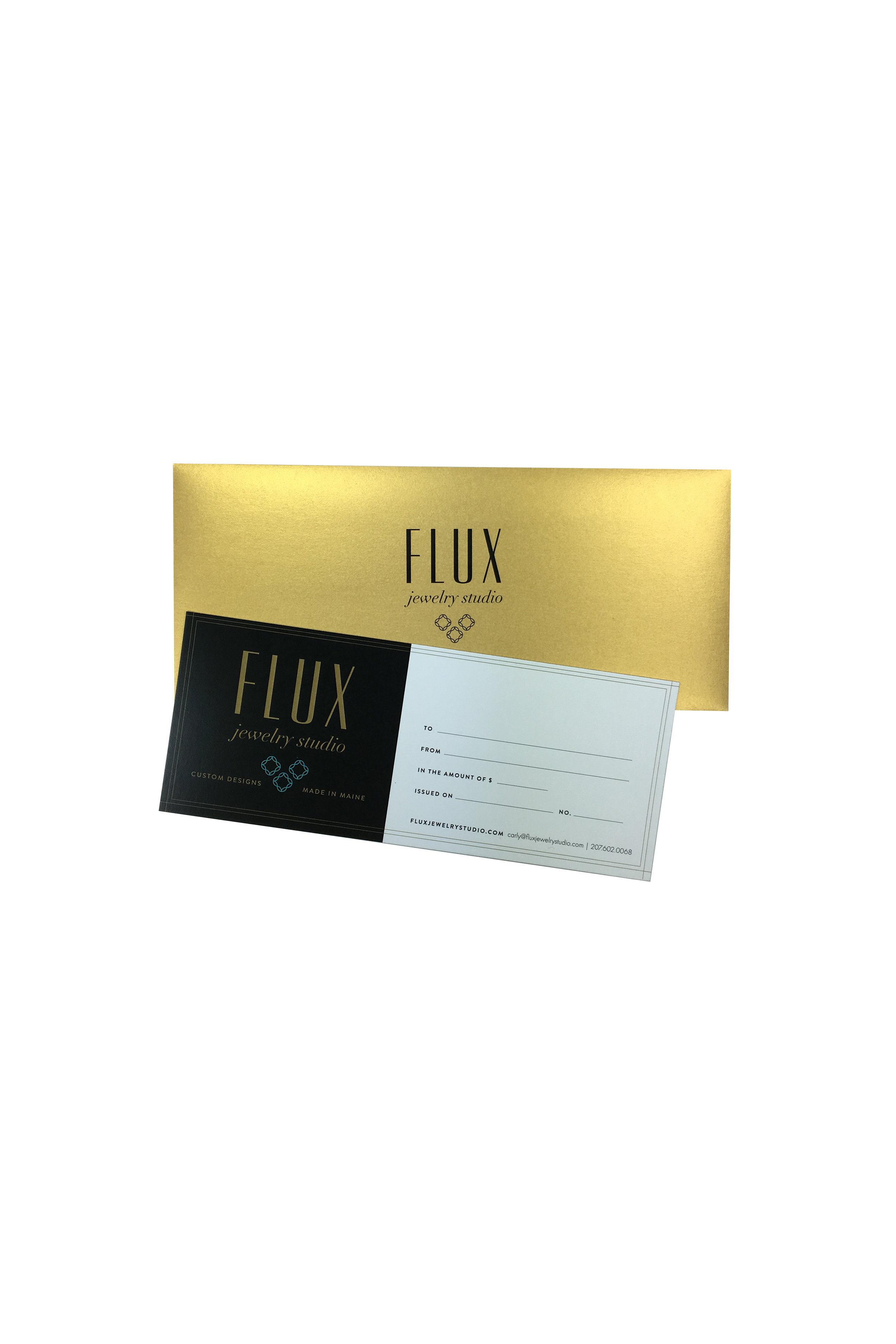 Gift Certificate
A Flux gift certificate is the perfect thing for the jewelry lover in your life who likes to do their own shopping. Gift certificates are as good as cash for anything from the Flux Luxe and Flux Fashion online shops, wedding and engagement jewelry, or custom work.
There's space for a personal message from you ("Happy Birthday, Mom!", "Treat Yourself!"), plus all of the particulars including the gifted amount and a specialized number that functions as a discount code at checkout.
Gift certificates can either be sent directly to the recipient or to you for gifting. Please specify your instructions in the form that pops up when you purchase. Gift certificates are ready to ship within 2 business days.
Gift certificates do not expire and can be used multiple times (it is not necessary to use whole amount on one purchase). Visit our faqs page for more information about how to redeem gift cards. In the interest of a manageable drop down menu, only the most popular gift amounts are shown. Please contact us if you'd like to give an amount that is not featured and we will happily oblige.